Mark B.
A very professional and creative design team. Answered every question we had. Couldn't be happier.
Sefer B.
They did a great job renovating my kitchen. The designers and installers knew what they were doing. Ethan was so rigorous and helpful about the work. Smooth process and excellent service!
Jared L.
Worked with Andrew to design a new kitchen for our house, and we had an excellent experience.
William K.
It was a pleasure to work with the Cortona design team to create a new kitchen for our house
Jack W.
They kept everything on schedule and did an excellent job with design and installation. We worked with Mark on this particular project. I can recommend them for any kitchen & bathroom remodeling with absolute confidence!
Kevin P.
Sam was easy to work with and very accommodating, communicating both through phone and email. The showroom is impressive. We ordered beautiful tiles through Cortona Design and couldn't be happier.
William K.
It was a pleasure to work with the Cortona design team to create a new kitchen for our house.
Roberto B.
I love how the team at Cortona Design made me feel right at home. It's probably one of the most comfortable places to plan a remodeling project around here. The design team was very accommodating and a special thanks to Mark.
Jacob B.
We were guided every step of the way by the incredible team at Cortona Design. We'll definitely use them again for any future remodeling needs.
Fred H.
Cortona Design remodeled our kitchen and primary bathroom. They're very professional and got the job done fast. The cabinets and vanities are high-end and have quality workmanship.
Jane C.
I'm very happy with the customer service that they provide. The team gave me great ideas in order to design a kitchen that suited me perfectly.
Mathilda P.
We're very pleased with the work of Cortona design. Our kitchen was made in a very timely and efficient manner. They make sure to get all the details right, and the prices are reasonable.
Christine M.
One of the best kitchen designers around. They're very professional and make sure that you're happy with the results.
Jack A.
My experience with Cortona Design was nothing short of exceptional. Their team's attention to detail and creative vision transformed my kitchen into a beautiful and functional space that exceeded my expectations. From start to finish, their professionalism and expertise made the entire process seamless and stress-free. I genuinely appreciate the incredible work they did and would highly recommend them to anyone looking for top-quality interior design services.
Jason C.
They're great to work with, professional and friendly. The craftsmanship is top-notch, and they pay excellent attention to details. Our project turned out beautiful.
Terry O.
We had an amazing experience working with Cortona Design. The staff is knowledgeable and patient, explaining every step of the project and answering our questions. They really did build the kitchen of our dreams. We highly recommend them.
Bob M.
Incredible design team helped us design a new kitchen and bathroom for our new house. The staff are responsive and professional, and we were impressed by the quality of their product.
Creative solutions by professional designers
Your kitchen is an expression of who you are, and its design should match your lifestyle. Whether you have traditional tastes or desire a modern feel, we can design your dream elegant kitchen to suit any purpose.
3 Easy steps to get interior design right.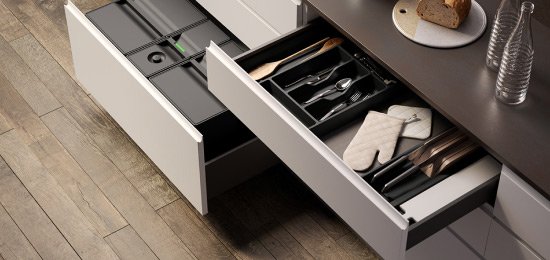 We use materials only from personally verified suppliers